1- SIMPLIFY
– Let's face it, most of the bathrooms are not very big but inside there are many products and many things that are used in it so the first advice is: simplify. It is not necessary to have four shampoos or three half-used shower gels open, throw away everything that you are not using or is expired (cosmetics expire) and replace it when it is finished. If you have samples, put them in your travel bag and spend them on the go.
2- PUT A FURNITURE IN THE BATHROOM
– The largest storage space and order in a bathroom is, without a doubt, a bathroom cabinet . A cabinet with a couple of drawers or three will solve part of the matter. Most drawers already come with organizers so you can place towels on one side, cosmetic products on the other, small utensils such as scissors or makeup on another.
– To expand the storage space you can opt for a dressing room mirror , it is a mirror-closet where you can store small things such as a brush, toothpaste, or colognes and perfumes.
 3- TAKE ADVANTAGE OF HOLES FOR SHELVES
– If you have a space between the shower and the furniture or the wall, you can make a built-in shelf where you can place rolled towels or baskets to put the toilet paper rolls or the dryer inside. The baskets achieve an orderly visual effect and you can also take advantage of them to give them a touch of color.
4- USE THE WALLS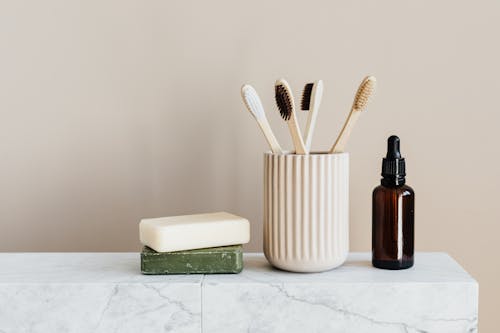 – Use the walls to hang, for example the typical laundry basket that does not take up space on the floor, which is scarcer than the walls. Also use the walls to hang small auxiliary furniture where you can store, for example, medicine cabinet products, which are often kept in the bathroom.
– Use hangers for the towels or bathrobes that you use daily and store spare towels inside the furniture or on a shelf, but not many. If you store rolls of toilet paper, you can place it on a shelf as high as possible to avoid taking up space.
 5- EXTRA SPACE: BUILT-IN CISTERN
– If you are planning bathroom remodeling in Austin, think about installing a built-in cistern, the space you save with it can be converted into storage space or a shelf to place some things to have at hand.